As a civilian male military spouse and stay at home dad, it can be hard to navigate the holidays and avoid depression. Early on in my journey as a male military spouse and SAHD, I was a Sad At Holidays Dad. The worse part was that I didn't know why.
A message to civilian male military spouses and stay at home dads about the holiday blues.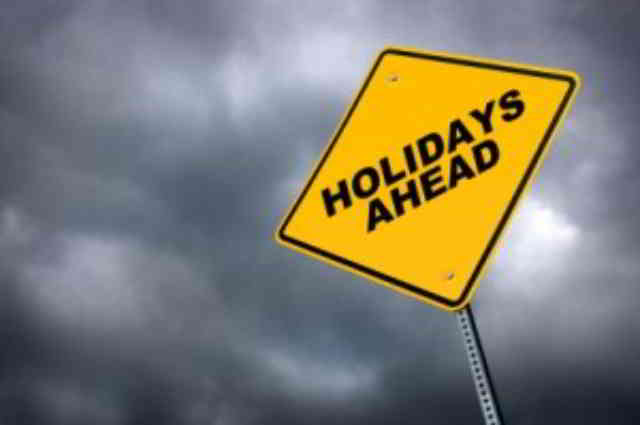 Image for SAHD Life: Are You a Sad-At-Holidays-Dad? –
SAHD Life: Are You a Sad-At-Holidays-Dad? - Anxiety, Depression, Loneliness
When I was a boy, I loved the holidays. I had great anticipation and excitement during Christmas. I loved being with family and friends during Thanksgiving. Food, football (Washington Redskins forever!) and fellowship are what I looked forward to the most.
But then something happened. I didn't know exactly when, but I was definitely a grown-up at the time when I started dreading the holidays. Thanksgiving and Christmas became the worst times of the year for me. The things I loved about these holidays and anticipated as a boy, I hated as a man and a father.
At first, I didn't think anything was wrong. I just thought that I outgrew the hype and hooplah of the holidays. But I was wrong. I was diagnosed with clinical depression. Each year, the holiday season, especially Thanksgiving and Christmas, triggered my anxiety, depression and loneliness.
The worst part for me was not recognizing the negative impact all of this was having on my family. I was a "Sad-At-Holidays-Dad" for the first five years of my daughter's life.
Now, I can trace the start of my depression back to the passing of my step-father, while I was still at the Air Force Academy. Internally, things pretty much fell apart completely for me after that and the holidays became a bitter reminder to me that he's not here anymore.
My story isn't much different from many SAHDs out there. There are military Stay-At-Home-Dads who are struggling with the holidays right now because of reasons similar to mine. Some military SAHDs are "Solo-At-Holidays-Dads", with the wife deployed - maybe for the first time. By itself, a deployment is enough to trigger anxiety, depression and loneliness. When a deployment happens or lasts through the holidays, the problems can be much greater.
Things started to change for me when I went to the clinic and actually talked about what I felt. Everything didn't change overnight. My struggle has lasted years after I received the diagnosis. However, I recognize the triggers now. By recognizing what triggers depression, anxiety and loneliness in me, I take pre-emptive measures to lessen the effects. Like I said, the worst thing for me was not even recognizing that I was depressed and not recognizing the negative impact it was having on my family.
This holiday season, I'm looking forward to spending time with my family again. Food, Football and Fellowship are back on my list of things I anticipate, expecting great enjoyment. Even the journey home (road trip!) has become one of my favorite parts of the holiday season.
As I think about the other SAHDs out there, I pray for them - asking God to grant them the Peace that He has given me. I pray for the families of military SAHDs, especially those who are dealing with deployment during this time. It is my hope that SAHDs and their families will be able to smile and enjoy this time of the year.
Grace and Peace!
Here are some links with good information about "holiday Blues" - anxiety, depression and loneliness during the holidays: