You Were Created To Create
Daily Inspiration
Genesis 1:1
New International Version (NIV)
The Beginning
In the beginning God created the heavens and the earth.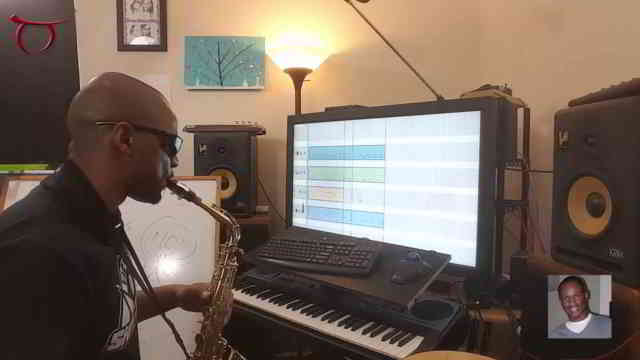 Image for You Were Created To Create –
When my daughter brought her saxophone home from school one day, I picked it up and played it for the first time. i had never played a sax before, but I knew I could play it.
I made it squeak. squawk and squeal a lot. I expected that. I also expected to play some notes at that time, too... and I did!
A couple of days later, I was playing alon to some of my favorite songs like, "Can You Stand The Rain" by New Edition. After that, I made a YouTube video of me improvsing on the sax and piano - creatin musical melodies off the top of my head.
I didn't care that I had not played the sax before. i did not care that I could not read music. i did not care that I could not even see written music. I did not care about anythin I could not do. I just kept doin what I knew I could do!
My secret?
You Were Created To Create
You were made to make something great and beautifu! You are great and beautiful! You are a Creative Expression of The Creator who made you!
The Almighty od, Creator of all things seen and unseen, created all of us. Our very lives are His Creative Expressions - like musical notes in measures of time.
In music, there are "accidentals" and seemingly "wrong" or unintended notes.
The Creator God created no "accidentals" and no wrong or unintendednotes.
Now that you know this, go and create something!
Share
Taurus James Ministries uses AddThis share buttons so you can easily share your favorite content from this site to your Facebook, Twitter, and more.
To share this content on social media, click on the share icons. You will be prompted to connect your social media account if you have not already.
Thank you for sharing!