You Are An Overcomer In Christ
Overcomer Piano Moody Instrumental Music Freestyle In The Zone with TaurusBeats
John 16:33
New International Version (NIV)
"I have told you these things, so that in me you may have peace. In this world you will have trouble. But take heart! I have overcome the world."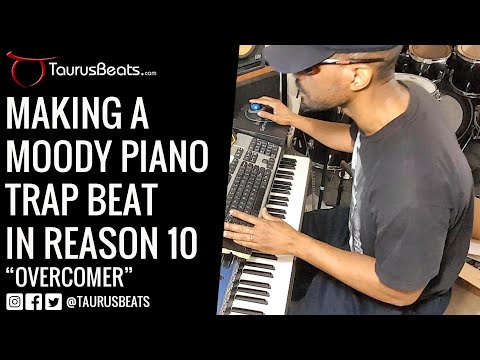 Image for You Are An Overcomer In Christ –
IN CHRIST, YOU ARE AN OVERCOMER
It doesn't matter what challenge you face. It doesn't matter what you think about yourself when challenged. With Christ as your Lord and Savior, you are an Overcomer!
As you stay in Christ, and He in you, you will witness that He is your Peace in times of trouble. Because Christ overcame the world and its troubles, anyone in Him (believing and trusting in Him) is an Overcomer.
THE GRACE AND PEACE ZONE
"In The Zone" is actually part of "The Grace and Peace Zone" segment at TaurusBeats.com. This is where I post videos of my impromptu piano improvisations ("Piano Freestyles") showing me in the zone. But I'm not just in any zone, I'm in "The Zone", where God inspires me to create.
INSPIRATION
In this video, I'm performing the piano parts "off the top of my head" as I listen to the track I created earlier. I'm a drummer. So, whenever I watch these "piano freestyle" videos, I get chills because I get to watch what inspiration looks like AS IT IS HAPPENING TO ME! I am also humbled by the fact that I am unable to recreate these unrehearsed musical performances (I have tried).
VISION
I created Overcomer as a reminder to myself that I follow The Overcomer, who has promised me victory, even now.
The loss of my eyesight does not mean loss of VISION.
(Not everyone will get that.)
Overcomer is a track from the VISION music album.
This is Part of my praise and worship.