I found this video on the Make The Connection youtube page and it made me think about my dad, who served in Vietnam (US Army). This is a website that is worth checking out.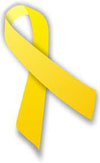 Image for Veterans' Voices Public Service Announcement –
About Make the Connection
MakeTheConnection.net helps Veterans recognize that they are not alone—there are people out there like them who are going through similar experiences, overcoming challenges, reaching positive outcomes for treatment and recovery, and finding paths to fulfilling lives. These messages are conveyed through the most credible source of all—the voices of other Veterans.
Make the Connection is a public awareness campaign by the U.S. Department of Veterans Affairs (VA) that provides candid, personal testimonials and resources to help Veterans discover ways to improve their lives. Many of our Nation's Veterans—from those who served in World War II to those involved in the current conflicts to those who have never deployed—can benefit from hearing the stories of others and gaining greater awareness of the resources that are available to help them move forward with their lives.