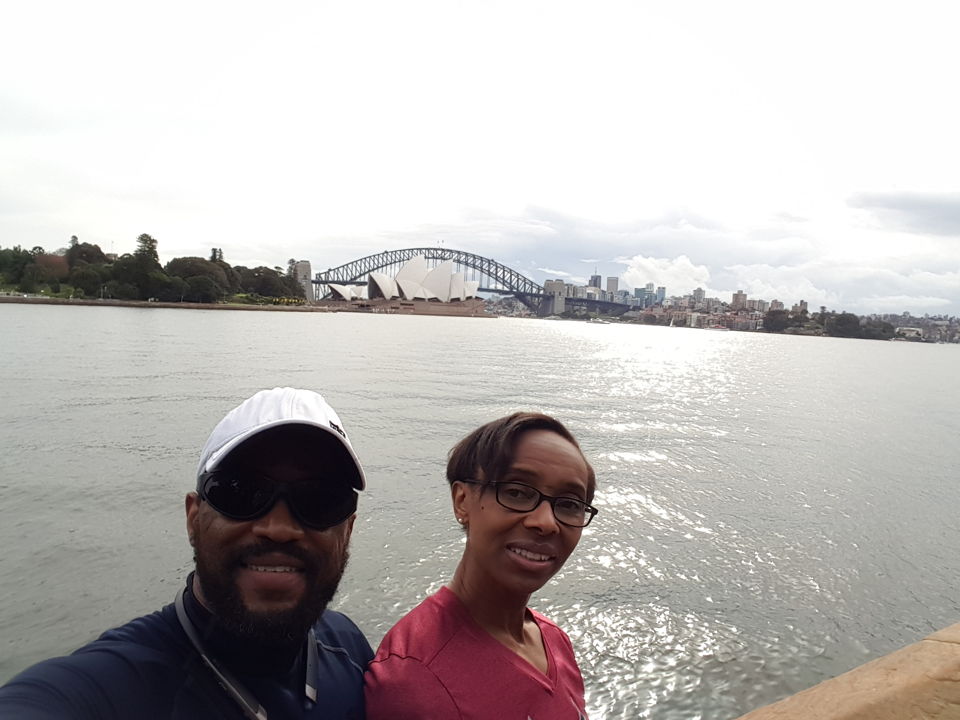 Manage Images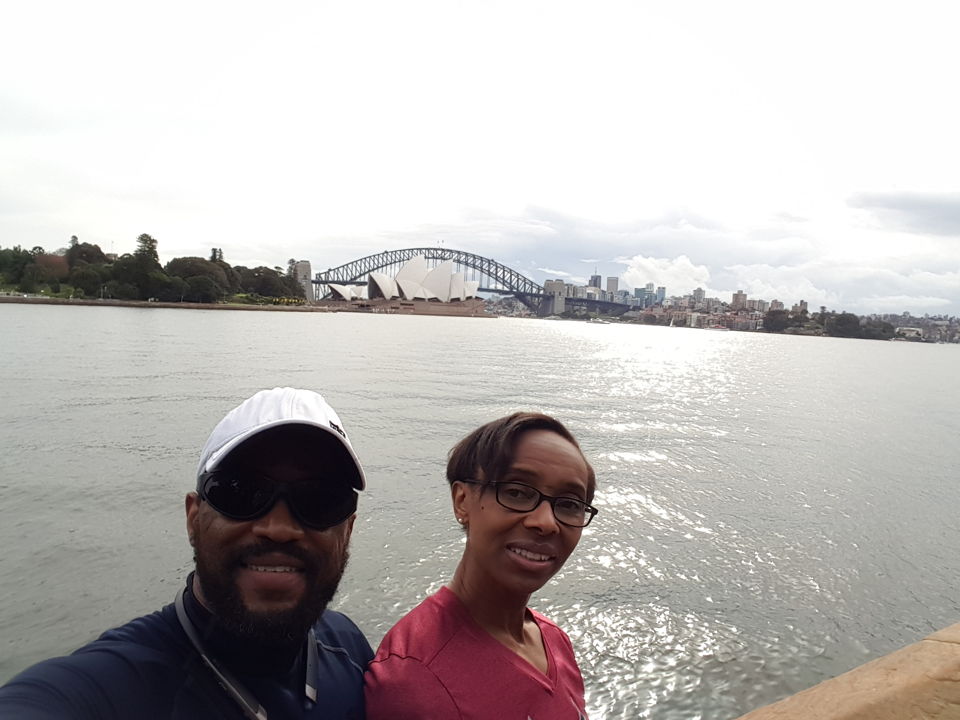 Image: – Things to see - sight-seeing – TaurusJames.com
Trauna and Taurus walking around Sydney New South Wales Australia 20170610.
LOCATION
We stayed in The Westin hotel while in Sydney. It was very nice, but I would have been satisfied with less nicities and free wi-fi and breakfast instead. We walked to the Sydney Harbour and around the city. There was no need for a cab or bus.
WEATHER
It was the beginning of Summer in Beavercreek (Dayton), Ohio, USA, but it was the beginning of Winter in Australia. Sydney had a lot more rain than Canberra, but that was expected since Sydney is right on the water. The tempreature was lower in Sydney, too.
Overall, the days were nice and we only needed a light jacket while walking around during the day. At night, I layered up with a long-sleeve athletic top. We were lucky and had a brief period of light rain during our last day of sight-seeing.
I took plenty of pictures and made an attempt to recreat the picture we took during our first vist to Sydney in 2008.