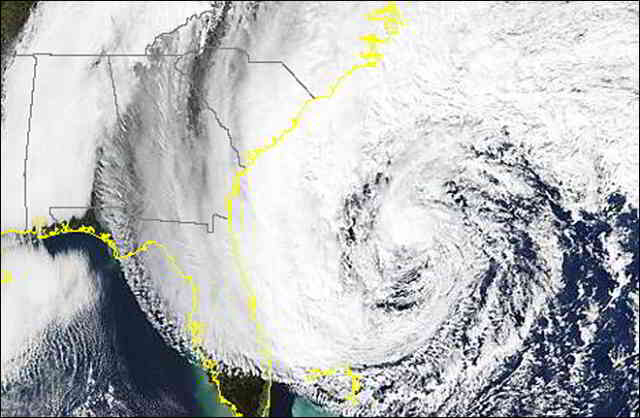 Image: – SAHD Life Being Ready When Disaster Strikes - What Sandy Taught Me – TaurusJames.com
The devastation left behind by super storm Sandy really got me thinking about being prepared. As a stay-at-home dad, I have more time to think about things like being prepared for disasters and just every day activities my family has. But listening to the heart wrenching stories about people left without power, without heat, and without homes, prompted me to look more into expanding my preparedness/readiness plan for my family.
Here in Oklahoma, tornadoes are the scariest weather conditions that I've faced. Unlike hurricanes, which normally have a few days before hitting, giving enough time to implement an emergency plan or evacuate, tornadoes strike within minutes. That doesn't leave a lot of time to get prepared. You have to be prepared.
I can say that Oklahoma City has a great crew of meteorologists. So far, I have had to move my family to the garage shelter a couple of times in the early early morning hours. Even with the fast-moving storms that create tornadoes, it was good to know that the weather people here were giving the street by street alert for each storm. This makes a huge difference when it comes to family safety and storms is deadly as tornadoes.
Part of being prepare for tornadoes is knowing where to go when one hits. We had our shelter built in our garage floor a couple weeks after buying the house. But the shelter is only part of being prepared. Another key is knowing what to be prepared for. There are so many scenarios that I can think of when talking about preparedness for tornado. Yet, it is not realistic to think that I can be prepared every last scenario I think of. I can only do my best to try to cover as much as I possibly can in my preparedness plan.
When disaster strikes, whether it's a hurricane or tornado or earthquake, the key is being ready. It's too late to get ready when disaster hits. Hearing about how long the people hit by super storm Sandy had to wait for power/electricity really made me think about how to get my family through such a situation. So I'm developing a set of emergency plans to cover various situations.
I'll be sharing parts of my planning in future posts. In the meantime, I'm looking for good online resources to help me develop my plans. Of course, I'm already cheking out the
FEMA website
along with
American Red Cross website
. If you know of other good online resources, let me know by posting a comment below.