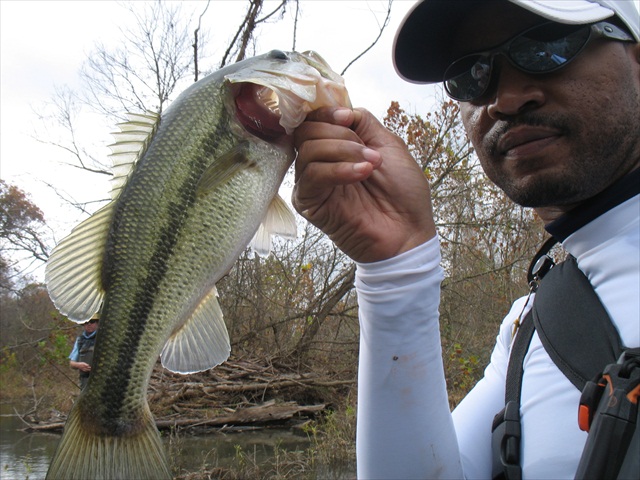 Manage Images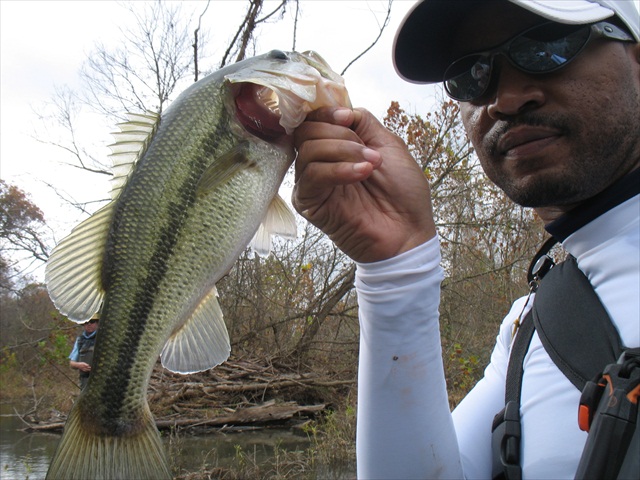 Image: – – TaurusJames.com
Good Fish Friday - Bass Fishing in Tishomingo, Oklahoma 20121109
Today was a great day! I went down to Tishomingo with my good friend Corey and we caught ourselves some nice bass. The day was perfect for fishing, with just enough overcast to keep the sun from baking us, while we waded down the stream.
Time really flies when you're having fun, especially when you're fishing. Eight hours flew by so fast that it was hard to believe when it was time to go. I guess you really don't think about how much walking navigating the stream you have to do. It's a great feeling to let time pass just like the flowing water of the stream.
Since this was the first fishing trip for this fall, I wasn't expecting all of the leaves covering areas of the stream. That made it kind of difficult to do top-water fishing. However, it was perfect for bass fishing.
I took my new bait caster and a spinner with me this time. I had to learn how to use the bait caster. My friend Corey was very helpful in getting me started with the bait caster. I finally got it down to one "bird's nest" for every 10 casts. It took a lot of patience to stick with it though.
I'm so used to just casting out with my spinner and just moving up and down the stream. This time I had to concentrate a little more than normal. Actually, a lot more than normal. With the spinner I just flick and go, flick and go, moving up and down the stream. With the bait caster I found myself stationary a lot of times.
It really felt good to hit the water again. I love wading, and today was perfect. See the pics of the best that I caught and you can see why I call it another good fish Friday.