IFBB Pro bodybuilder, Daron Lytle is one of the guys who inspires me in fitness. I've been following him since 2012, when he contacted me via the Macho Spouse, Male Military Spouse website.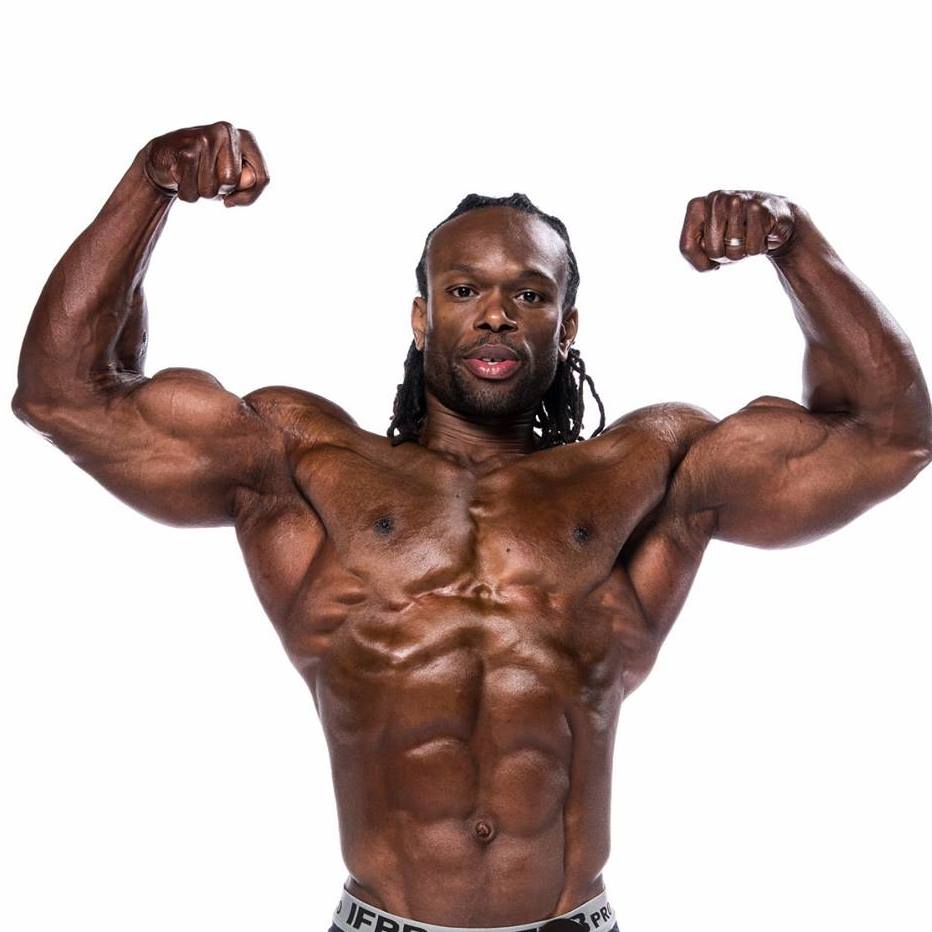 Image for Daron Lytle IFBB Pro bodybuilder –
Message from Daron:
Hello my name is Daron Lytle and I'm 39. I've been married for 14 years. My wife is a MSG. We also have two wonderful daughters, 8 and 6 years old. We currently live on Bolling Air Force base, DC. By day I'm an electronics technician, but my real love is bodybuilding. I'm an IFBB professional bodybuilder. I've been competing for over 10 years now. I'm sponorsed by All American EFX supplements. I really enjoy talking about working out, supplements, etc. I also have a youtube channel and facebook fanpage. I know getting in shape is a big topic for guys my age. I've actually been one of those guys in the fitness magazines! I just want people to know that if I can do it they can too. And I do what I do naturally, no prohormones, steroids, etc. I'm really passionate about competitive bodybuilding and I would love to share my experiences about it. Thanks for your time.
Daron "Double Barrel" Lytle
IFBB Pro bodybuilder
www.facebook.com/DaronDblBarrel