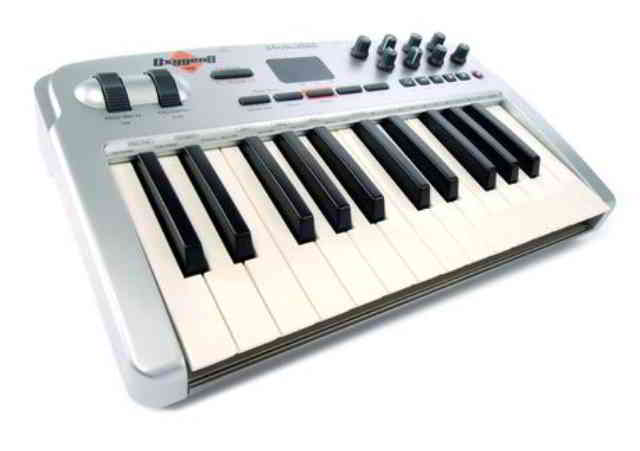 Image: – 3 Reasons To Add USB MIDI Controllers To Your Home Music Studio – TaurusJames.com
Making Moody Instrumental Music is fun and relaxing for me - it is my therapy at times when I have high stress from other areas of my life. After more than 12 years of making Hip-Hop beats and instrumental music using Propellerhead Reason Software, I have seen and used a few tools that helped make the process easier and more fun. The USB/MIDI controllers are great tools to enhance the music-making process allowing you to have more fun while making bangin' Hip-Hop beats and moody music. Here are three reasons why you should buy a controller with both, MIDI AND USB capabilities.
3 Reasons To Add USB MIDI Controllers To Your Home Music Studio
What is a "controller"? What does a controller do?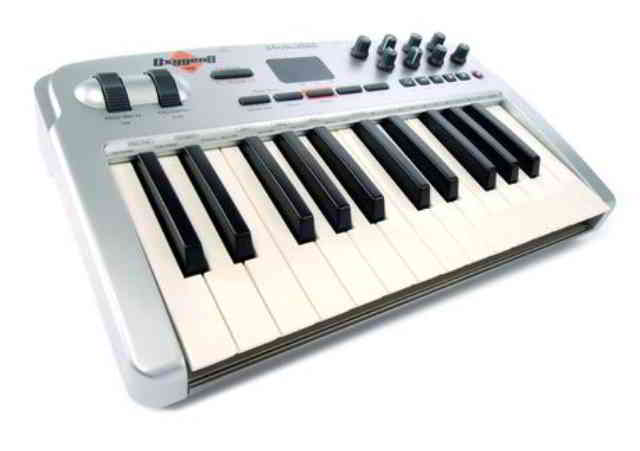 Before I get too deep into this, let me briefly explain what a "controller" is. For music-making purposes, a controller is a device with keys, knobs, buttons, and/or sliders, all of which send data to an external sound source. The external sound source can be either sound modules (synths), computer software (like Propellerhead's Reason), or sequencers (hardware or software). It is important to remember that controllers do not have any sounds in them. You can't turn it on and play it as a standalone device. (I have to mention this because I get so many questions and complaints when my subscribers buy controllers and find out the controllers do not have sounds.)
Types of controllers
There are different types of controllers, but I am only discussing keyboard and pad controllers in this post. Keyboard controllers have piano-like keys, while pad controllers usually have square or rectangular pads. Both, keyboard and pad controllers may have other knobs and sliders which can be used to send data parameters to an external sound source to "control" the sound that comes from that source.
What is MIDI? What is USB?
Remember, a controller sends data (not sound) to and external sound source. Simply put, MIDI and USB are two different ways the data can be sent to an external sound source. According to Wikipedia...
"MIDI (short for Musical Instrument Digital Interface) is an electronic musical instrument industry specification that enables a wide variety of digital musical instruments, computers and other related devices to connect and communicate with one another."
Think of MIDI as a language. It's actually more of a connection technology, but we won't get into all of that here. USB is also a connection technology, but I will stick with the language analogy to keep things simple.
"Universal Serial Bus (USB) is an industry standard developed in the mid-1990s that defines the cables, connectors and communications protocols used in a bus for connection, communication and power supply between computers and electronic devices."
Notice one difference between MIDI and USB is that USB can carry power supply between devices. This is important because with a USB-only controller, a power supply may not be provided if it is expected that the controller will be powered by the external device through the USB cable. Most MIDI-only controllers will come with a power supply.
3 Reasons To Buy USB MIDI Controllers
Reason 1: Better Than A Mouse
A big part of making music is about "feel" and you just can't get the feel you need from a mouse. I'm not saying that you absolutely need a controller in order to make music on your computer. My first attempts at making beats were done with my mouse and computer keyboard. So, it can be done, but I wouldn't recommend it. My music didn't start to sound "natural" until I got my first keyboard controller. The controller was better than the mouse because it allowed me to create music based on "feel" - the same way as when I played drums for my live band.
Reason 2: Portability and Versatility
Because controllers don't have hard drives with internal sound generating parts, they are easier to carry around. I take my Oxygen8 keyboard controller and my Akai MPD32 pad controller with me on trips, in the same backpack. Both devices are lightweight and small enough to fit in my Targus backpack, with my laptop!
Plus the controllers are so versatile that I can use them with most of today's hardware and software. Most of the time, I create my moody instrumental music using Propellerhead's Reason software, but I have done live sets with my controllers using Ableton's software. I have also connected to hardware devices like keyboards and drum machines for some pretty creative music sessions.
Reason 3: Connection Flexibility
Keeping the above information in mind, another reason to buy a controller with both, USB AND MIDI capability is the flexibility to connect to external sound sources using either USB OR MIDI.
You might be thinking, "Why use MIDI when everything is USB now?" Well, not everything is USB and the fact that MIDI is still being offered on controllers today speaks to the staying power of MIDI as a connection technology.
Let's say you make some bangin' Hip-Hop beats at home in your studio and you want to use your controller at a friend's house. You connect your controller to your computer at home via USB. Your friend doesn't have any more USB ports available on his computer, but he does have a sound card with MIDI capability and he just happens to have a MIDI cable. No problem, Since you're both using the same DAW, you just connect your controller via MIDI and bang out more beats. (Disclaimer: It may not be THAT simple, but you get the gist.)
Also, you can continue to use the controller if you just happen to damage one of the ports. If you damage the USB port, you can still use the controller via MIDI. If you damage the MIDI out port, you can still use the controller via USB. This happened to me when I damaged the USB port on my M-Audio Oxygen8 v2 USB MIDI keyboard controller.
During one of my moody instrumental music sessions, I knocked over the stand holding my Oxygen8 v2 USB/MIDI controller. It was like a slow-motion scene from a movie as I watched the back of the Oxygen8 controller hit the floor. I picked it up and saw that the USB cable was still connected to the controller, but the USB port was crooked. BAD NEWS! The USB port in the back of my Oxygen8 controller was damaged. I tried to use it to trigger sounds in Propellerhead's Reason 4, but it didn't work. My computer was able to power the Oxygen8 controller, but no data for sound control could get from the controller to the computer.
Yes, I was a bit upset at myself for being so clumsy. But after I took a deep breath and thought, "Oh, well", I pulled out the power adapter for the Oxygen8 along with my PC MIDI cable and plugged them both in. Just like that, I was back to making music again using the Oxygen8!
USB MIDI controllers are great tools to enhance the music-making process allowing you to have more fun while making bangin' Hip Hop beats and moody music. I hope these reasons help you decide what you need for your music-making journey.
Lease and Customize My Music at
TaurusBeats.com
Quality instrumentals produced by TaurusBeats combines all elements of the musical spectrum to create the perfect backgrounds for all artists to tell their stories. Instrumentals are available for lease and exclusive rights. Also contact TaurusBeats for instrumentals custom made for your artistic needs. To learn about licensing agreements for beats click the button below.