Archive for the 'piano' Tag
Posts: 13 items(s) found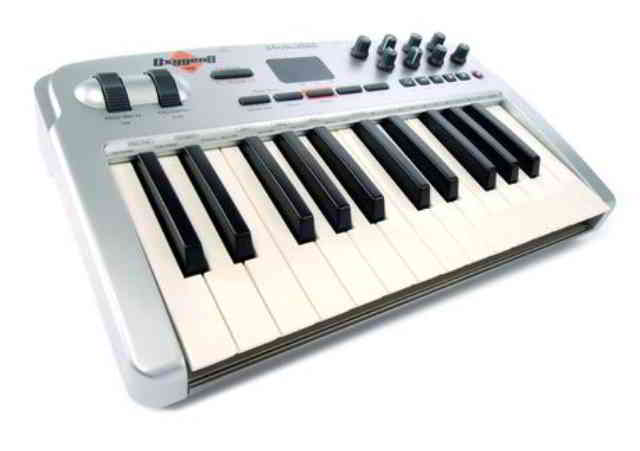 Making Moody Instrumental Music is fun and relaxing for me - it is my therapy at times when I have high stress from other areas of my life. After more than 12 years of making Hip-Hop beats and instrumental music using Propellerhead Reason Software, I have seen and used a few tools that helped make the process easier and more fun. The USB/MIDI controllers are great tools to enhance the music-making process allowing you to have more fun while making bangin' Hip-Hop beats and moody music. Here are three reasons why you should buy a controller with both, MIDI AND USB capabilities.
3 Reasons To Add USB MIDI Controllers To Your Home Music Studio
Moody Instrumental Music by Taurus M. James Sampled Music, Remixes and Cover Songs
"Human' was a 1986 single from British synth-pop band The Human League. The song was actually written by U.S. R&B producers Jimmy Jam and Terry Lewis.
All I Am - Human - Music Video by Taurus Beays
Better Is One Day Remix Darwin Hobbs Sample Flip Beat by TaurusBeats aka Taurus M. James
Moody Instrumental Music by Taurus M. James Sampled Music, Remixes and Cover Songs
"Better" is a sampled hip-hop beat that I created after listening to "Better Is One Day" by Darwin Hobbs. I had been listening to "Better Is One Day" for years. It is a great track to worship to. The beautiful musicianship really comes through and that is what I wanted to highlight in my track.
Is this a REMIX?
re·mix
verb - rēˈmiks/ - mix (something) again.
noun - ˈrēmiks/ - a different version of a musical recording produced by remixing.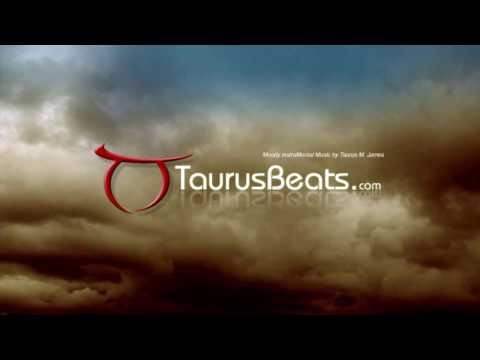 "Cold Suns" is the latest part of my musical story. This song expresses my deepest feelings about meeting great people and then having to be separated from them.
Days End - Original Moody Instrumental Music by Taurus M. James (TauurusBeats) Piano Freestyle
Slideshow/Video of our vacation trip to Salt Lake City/Ogden, Utah (just before we moved to Alexandria, VA). Featuring "Days End" - Moody instruMental Music created with Propellerhead's Reason 4 software, Akai MPD32 and M-Audio Oxygen8 v2.
Days End Music Download Available
Piano Freestyle - Moody InstruMental Music bt TaurusBeats aka Taurus M. James
Back from a much needed vacation, I was inspired to do a few new songs. This is one of them.
In this video, I'm recording some "freestyle" (impromptu) piano parts for the song and listening to how I want to arrange the song later.
Flo - Moody Instrumental Music by TaurusBeats (Taurus M. James) Made Using Propellerhead Reason
I like to make Moody Instrumental Music on Saturday mornings. Sometimes, I start out the morning with playing around on the keyboard until I play a chord or melody that catches me and inspires me to develop more of a song. I call this my exploration and discovery process for making music.
Since I don't start with any musical pieces in my head (the way I normally do), I just make time to "explore" and "discover" music using this method. Rather than try to develop entire song ideas using this method, I just try to get the basic parts - the "foundation" - of a song captured in Propellerhead Reason. This way, I can always come back to the track later and develop it.
In this video, watch how I start out with two very basic 4-note piano chords and build a basic song idea. The bass and drums are added to the piano to create a "chill" song idea - something to lounge to on a nice Saturday morning.
The end of the video catches some of my improvisation on the basic idea. Usually, when I improv or "freestyle" on the track (with the piano) I can develop a real feel for the song idea, making it easier to build a complete song later.
Music Video on How to Make Beats: Laying Down Basic Music Ideas by TaurusBeats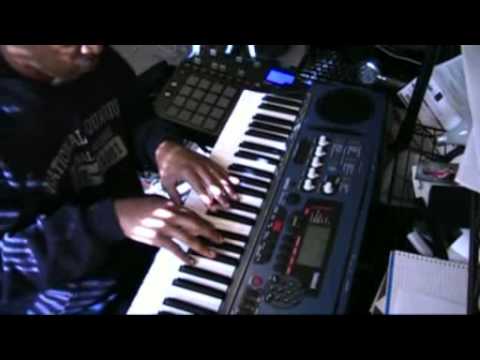 This is one of my piano freestyle videos. This is what I do to train my ear and develop keyboarding skills.
One of the most rewarding things for me when I make Moody Instrumental Music is what I call the "learning journey." I didn't start out knowing how to make beats, produce music, play piano or keyboard, use Propellerhead Reasonn, use the Akai MPD32, record videos, or create beautiful music from the rough ideas in my head. My "learning journey" is what has allowed me to do all of what I do musically. The journey has been long - more than a decade now - but my music clearly prooves that the journey is worth it.
Taurus Makes a Beat Midday Vibe Piano Freestyle Video Moody Instrumental Music by TaurusBeats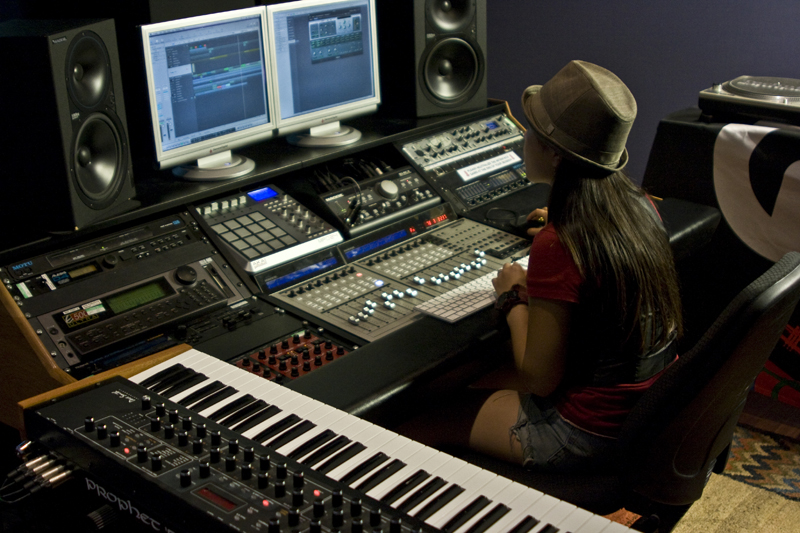 Check out these music tools. Links and a brief description are provided.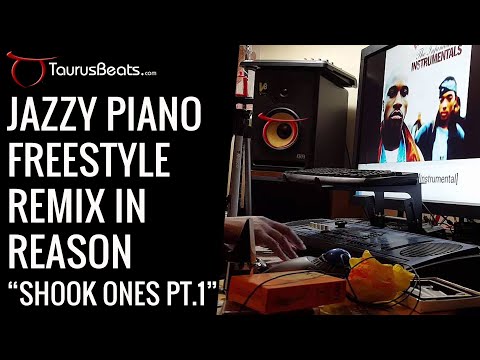 I started doing piano freestyles over popular music a few years ago as a way to train my ears and improve my ability to play by ear. This time, I'm playing along with Mobb Deep - Shook Ones Part II.
This is just something I do to have fun and work on my ear training. I am not a pianist at all and I don't know how to play piano like a pianist. I just try to make the keys play what I hear in my head.
Westward
Tracks: 14
Arise
Bedlam
Bedlam (piano version)
Butterfly
Chocolate Sun
Flee to Egypt
Sonic Shuffle
Soulstice
Stomp
Sunset on Eden
These Days
Thunder
Westward
Witness
All songs produced by Taurus M. James (ASCAP)
All songs © 2011, Taurus M. James. All Rights Reserved.
Original, Moody instruMental Music.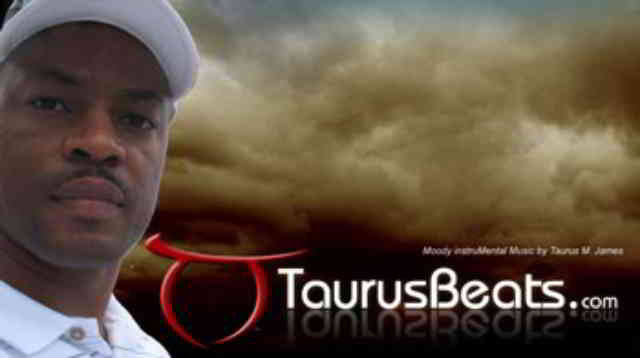 Worship Him by TaurusBeats - Music I Made Using Propellerhead Reason, Oxygen25, Akai MPD32
Here's my interpretation of a well-known Christmas song that I made a few years ago. This is one of my original Moody instruMental Music creations done using Propellerhead's Reason 4.01 music software, the Akai MPD32 and the M-Audio Oxygen25 USB keyboard controller.