Tag Results for militaryspouse
Posts: 14 items(s) found
Meet the 2016 Armed Forces Insurance Military Spouse of the Year ® Branch Finalists.
Cast Your Vote for the Branch Winners on February 4




As a civilian male military spouse, I am constantly searching for resources and helpful information about employment and entrepreneurship to pass on to other military spouses.
Military Spouses should check out the Inc. Military Entrepreneurs Program.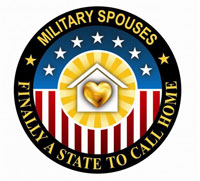 MILITARY SPOUSES: GO TO THE MILITARY SPOUSES RESIDENCY RELIEF ACT FACEBOOK PAGE
This is a follow-up to other posts that I have on the MSRRA. There is a great resource I found on Facebook.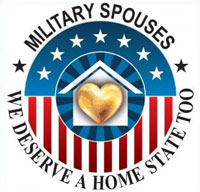 I don't get excited about much, but I am very excited about this. I no longer have to do all the paperwork and go through the hassle of changing my residency every time we PCS (move). Plus, now I get to keep my residency with a tax-free state. BONUS!

Military spouses need to check the following article out. It gives more details about the Military Spouses Residency Relief Act (MSRRA). Also, keep in mind that this makes voting easier for military spouses!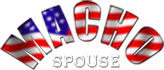 MachoSpouse.com, an online resource and informational hub for male military spouses. Macho Spouse is a positive, pro-active project designed to help guys deal with current military life issues through the use of video, online networking and communication.
Went to see Act of Valor at the theater last night with some guys from church. Of all the movies I have seen this year, this is one of the most memorable. Go see it. It is worth it.
There has never been a question in my mind that deployments have a tremendous impact children. Here is a video of a testimony before congress about the effects of deployment on children from military families.
Support Our Troops At Home! - Homes For Our Troops
Will you "support our troops" when they come home?
Here is one way you can. Donate to Homes For Our Troops, a national non-profit, non-partisan 501(c)(3) organization founded in 2004 and strongly committed to helping those who have selflessly given to our country and have returned home with serious disabilities and injuries since September 11, 2001.
Cord Jefferson, Senior Editor at Good presents some troubling numbers about the suicide rate for US Soldiers.
For the second year in a row, more American soldiers - both enlisted men and women and veterans - committed suicide than were killed in the wars in Iraq and Afghanistan. Excluding accidents and illness, 462 soldiers died in combat, while 468 committed suicide. A difference of six isn't vast by any means, but the symbolism is significant and troubling. In 2009, there were 381 suicides by military personnel, a number that also exceeded the number of combat deaths.
Here is a list of the Veterans Affairs websites for all 50 states.
Did you know that the American Legion service officers are well-trained, certified professionals who provide veteran benefit counseling in every state and beyond? They are available to help veterans and their families file VA and state veterans benefits claims and to assist with application forms and other paperwork.
As one of America's fore­most vet­er­ans ser­vice orga­ni­za­tions, AMVETS (or Amer­i­can Vet­er­ans) has a proud his­tory of assist­ing vet­er­ans and spon­sor­ing numer­ous pro­grams that serve our coun­try and its cit­i­zens. The help­ing hand that AMVETS extends to vet­er­ans and their fam­i­lies takes many forms.