VISION Digital Album Available On Bandcamp
VISION my latest moody instrumental music collection is on Bandcamp
My latest moody instrumental music collection, VISION, is available online for purchase at Bandcamp.com. Proceeds go to the VISION Program I am currently developing for young men.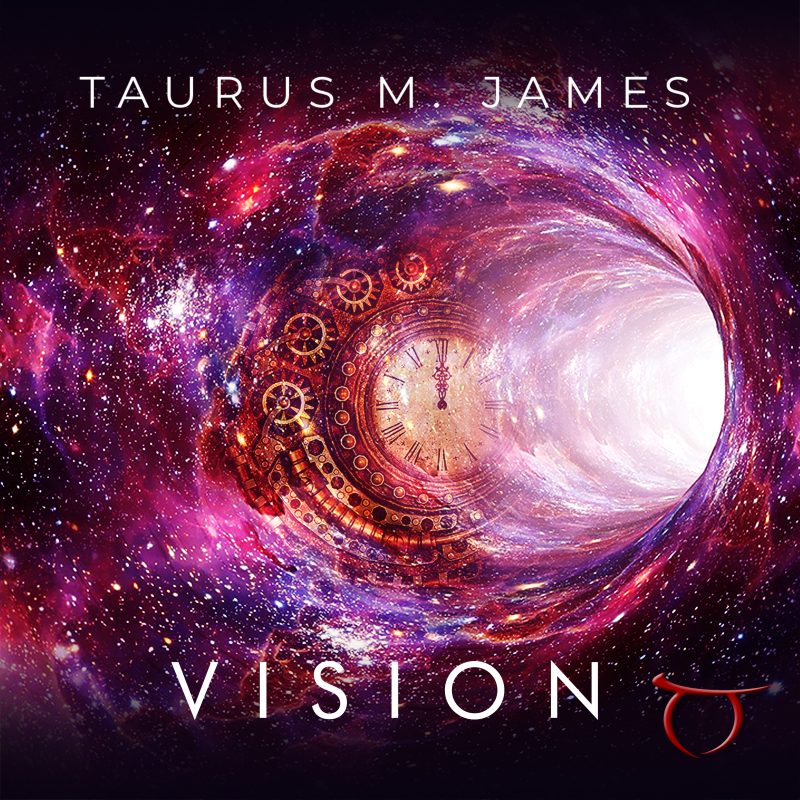 Image for VISION Digital Album Available On Bandcamp –
"VISION" is a concept album, containing music that I produced and performed to tell my story of "Living Through The Loss" of my eyesight. i created this music with the idea that the listener would be witnessing a musical/instrumental story divided into separate parts.
Life Story Music to Inspire, Influence and Impact all who have ears to hear.
This collection is the expression of my thoughts and emotions as I "Live through the Loss" of my eyesight. Take a different look at this Life journey with me, Time-Space Taurus James.
With a mix of piano-featured, beat-intense and dramatically-orchestrated tracks, this collection has great tracks that can be used for background music for thinking and reflection. It also has some smooth grooves to relax to along with some intense tracks to stir the emotions.
Chill, Moody Jazz, Instrumental Piano Music, Inspirational Music, Chilled Jazz and other Smooth Sounds by TaurusBeats (Taurus M. James) © 2018.
Thanks to every music producer, musician and artist who has inspired, influenced and impacted me and positively contributed to my music journey. Special Thanks to all of my family, friends and supporters. You are appreciated. Grace and Peace!
This music is for Personal Use entertainment purposes only. Purchasing this project DOES NOT give you permission to use the songs for any other purpose. If you are interested in music production for your project, purchase a "Project Use" license. Please contact me to customize any song for your specific project needs.
credits
released 2018
All songs produced by Taurus M. James. All Rights Reserved. Original, Moody instruMental Music.
Buy the Digital Album at Bandvamp and Support VISION
Buy the collection and help support the VISION Project for young men.
I am currently developing the mentoring program and plan to launch in the Fall of 2019. Your purchase will help me positively IMPACT young men and change the course of their lives for good.
All songs in collection available as high-quality download in MP3 format.
All songs are available for Personal Use only with purchase.
Share
Taurus James Ministries uses AddThis share buttons so you can easily share your favorite content from this site to your Facebook, Twitter, and more.
To share this content on social media, click on the share icons. You will be prompted to connect your social media account if you have not already.
Thank you for sharing!
More Music by Taurus
DOWNLOAD MUSIC FROM VIDEOS
http://taurusbeats.com/grid/music/254/
YOUTUBE CHANNEL: PLEASE SUBSCRIBE, LIKE, COMMENT, SHARE
http://www.youtube.com/user/taurusbeats
TUTORIALS
=============
THE TAURUSBEATS HOW TO MAKE BEATS GUIDE
http://taurusbeats.com/page/learn-how-to-make-beats/1551/
Learn how to make sample flip beats and moody instrumental music using my tips and techniques explained in hours of video content.
TAURUSBEATS MAKING MUSIC TUTORIALS
http://taurusbeats.com/grid/making-music-tutorials/447/
TaurusBeats Making Music Tutorial videos help you get started making your music better in less time. Learn how to make music with Propellerhead Reason, or any DAW, by watching these videos. Each video in the series contains a wealth of valuable, detailed information along with the techniques and approach I use to make music.
SAMPLE FLIPPING
Be sure to check out my beat tutorial videos on how to flip a sample, layering samples, flipping a sample, how to flip samples, sampling reason, how to sample in reason, reason, sample flip, reason sampling, reason sample beat, flipping samples, reason bassline.
TAURUSBEATS SAMPLE FLIP BEATS TUTORIALS
http://taurusbeats.com/grid/sample-flip-beat-tutorials/407/
Learn how to make sample flip beats with my in-depth video tutorials at the TaurusBeats website and get more of my tips and techniques in step-by-step tutorial videos.
FLIP THIS SAMPLE! - Sample Flip Beats by TaurusBeats (TaurusBeats Music)
https://www.youtube.com/playlist?list=PLE33696C3EF09E076
Watch me flip a sample using Propellerhead Reason, yamaha djx, m-audio oxygen8, oxygen25 to make sample flip beats, piano freestyles, piano beats, piano sample flip beats, and piano moody instrumental music.
USING PROPELLERHEAD REASON
https://www.youtube.com/playlist?list=PLIGp7WCy2PY7EjuDXMH3KpI3VBOcJbDlK
I use Propellerhead Reason and show how to make beats, how to make sample flip beats, yamaha djx, propellerhead recycle, akai mpd32, m-audio, oxygen8, oxygen25.
USING AKAI MPD32 USB/MIDI CONTROLLER
https://www.youtube.com/playlist?list=PLA63753B57279E66F
Watch how I use mpd32 in reason in my video tutorials on mpd32, mpd32, mpd32 tutorial, mpd32 sampling, akai mpd32 tutorial, how to use mpd32, akai mpd32 reason.
QUESTIONS?
==============
I am a V.I.P. (Vision Impaired Person), so if you have a question and want a faster response, E-mail me: taurus@taurusbeats.com
VISIT THE TAURUSBEATS WEBSITE
Original, Piano Music, Moody Instrumental Music, Propellerhead Reason, Sample Flip Beats, Remixes, TaurusBeats, Taurus M. James. How To Make Beats, Using Reason, MPD32, Oxygen8, Flip a Sample, Beat Tutorial
GET MOODY INSTRUMENTAL MUSIC!
http://taurusbeats.com/grid/music/254/
Doanload Beats, License Beats Produced by TaurusBeats
LINKS
=========
https://taurusbeats.bandcamp.com/releases
http://twitter.com/taurusbeats
http://instagram.com/taurusbeats
http://facebook.com/taurusbeats
Thank you for watching, liking, commenting, and sharing. I am very grateful.
Grace and Peace!
Taurus
#LifeStoryMusic
#TriumphMusic playlist
#NotBySight
#WeAreCMA - Computer Music Academy alum
#CreatedToCreate
#MadeToMake
#MovementMusic