Image: – Finished My First Official 5K Race - Run Lucky 5K in OKC – TaurusJames.com
I started running back in the Fall of 2011. My wife runs marathons and half marathons, and she had been trying to get me to run for quite some time. I figured that I'll never do a marathon, but the 5K was doable. When I found out that her dad and brother had started running to train for races, I thought that would be a cool challenge.
I thought the Run Lucky 5K was going to be a rainy, miserable race this year. But the rains stopped in time. The weather was perfect for running at just under 50 degrees and cloudy enough to keep away the sun's heat. Here are my official 5K race results.
Official results:
Overall finish: 151/606
Age Division finish: 16/61 (40)
Gun Time: 25:27
Pace: 5:06
Chip Time: 24:37
Bib #: 1033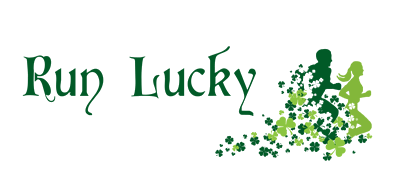 RUN LUCKY
MARCH 11, 2012
OKLAHOMA CITY, OKLAHOMA
5K MALE OVERALL RESULTS
| Place | Div/Tot | Name | Age | City/state | Guntime | Pace | Chptime | Bib# |
| --- | --- | --- | --- | --- | --- | --- | --- | --- |
| 151 | 16/61 | Taurus James | 40 | Edmond Ok | 25:27 | 5:06 | 24:37 | 1033 |
RUN LUCKY
MARCH 10, 2013
OKLAHOMA CITY, OKLAHOMA
5K MALE OVERALL RESULTS
| Place | Div/Tot | Name | Age | City/state | Guntime | Pace | Chptime | Bib# |
| --- | --- | --- | --- | --- | --- | --- | --- | --- |
| 99 | 8/56 | Taurus James | 41 | Edmond Ok | 25:14 | 5:03 | 24:47 | 1059 |